Palatka Housing Authority
Palatka, Florida
Palatka Housing Authority (PHA) is committed to working with its families to build better families and communities. PHA serves the cities of Crescent City, East Palatka, Interlachen, Palatka, Pomona Park, San Mateo, Satsuma, and Welaka. Housing is provided through the Public Housing Program and Housing Choice Vouchers Program. PHA manages 422 Public Housing units and manages 402 vouchers. Palatka Housing Authority has been a HUD High Performer for Public Housing and SEMAP since 2018.
Mission Statement: The Palatka Housing Authority, in partnership with the community, is committed to providing affordable and quality housing options to eligible clients. We seek to create equal opportunities through education and training for residents to reach self-sufficiency and economic independence. In order to achieve our mission, we will strive to:
Become more self-sustaining through fiscal responsibility.
Assist our residents in building a sense of community.
Ensure that the dignity, respect, and self-worth of the Palatka Housing Authority's residents are affirmed.
Empower and challenge all to achieve excellence.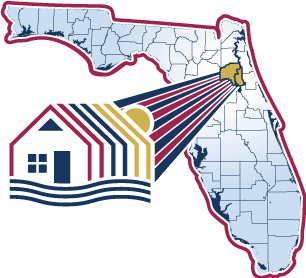 Serving The City of
Palatka, Florida
and the Cities of
Crescent City, East Palatka, Interlachen, Pomona Park, San Mateo, Satsuma and Welaka
in Putnam County