08/29/2023
ALL PHA OFFICE CLOSURES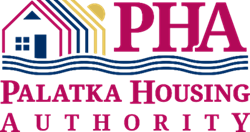 ALL PHA OFFICE CLOSURES DUE TO HURRICANE IDALIA
In response to the approach of Hurricane Idalia, ALL Palatka
Housing Authority Offices will close at 3:00 p.m. today. Operations
will RESUME on Thursday, August 31st at 8:00 a.m.


Residents seeking emergency assistance during this period are advised to:

* Call 386-972-1799 for PHA Maintenance emergencies.
* Call 386-329-0107 for water or public works emergencies.
* Dial 386-328-1591 for gas-related emergencies.
* Contact 9-1-1 for Fire and Police emergencies.

*Please adhere to all news and weather advisories that are in effect.